Mediterráneo diary, 6th May 2008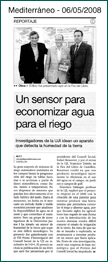 Most of the installed automatic irrigation systems in the fields base the irrigation planning in timetables for atmospheric data, such as rain, wind or temperature. Very few of them have sensors that can read directly the hydric state of the soil. Till now, there was not a reliable and economically viable method in the market to analyse the water availability in the land and control the supply. But a group of researchers from the Universitat Jaume I has devised a humidity sensor for the land that beat this
technological deficit. Their project was awarded with the 'Investigació del Consell Social de la Universitat Jaume I' prize in I+D+i. The prize included to publish a book that was presented yesterday by the Consell Social president, Rafael Benavent, and by the vice-chancellor of the Universitat Jaume I, Francisco Toledo, in the Castellón Book Fair. Benavent trusted this technological project will increase the efficiency in the water use in the fields, gardens and golf courses.
Francisco Fabregat, lecturer at the Universitat Jaume I, explained that the project started in 2000 with the creation of a patent to try to produce a tool that allows controlling the irrigation and save water, because during centuries farmers have irrigated in a fixed way and with the introduction of the new systems becomes easy to know the irrigation of the soil. Since no one wanted to risk exploiting the patent, the researchers adventured in trying to prepare an applicable sensor. Fruit of the research, a new technological-
base company was born, which has been boosted by the Consell Social prize.
« Xop Física and Elektrosol get CEEI-Impiva 2006 awards
Next Post »
Next Post

Conductive Glass
(Online shop)
—-
Xop Física involved in Agrintel project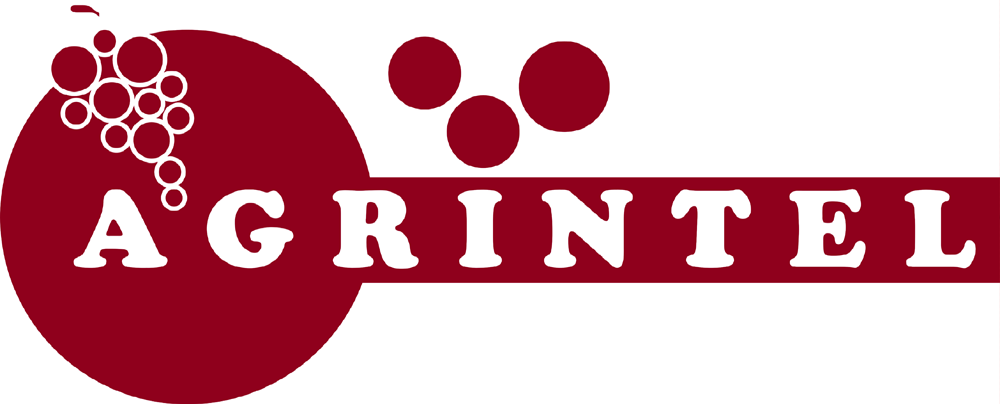 an intelligent platform for the monitorization of vine-growing processes